League of Rocks
Our learning superheroes!
In September 2014, the 'League of Rocks' descended on Grampian Primary Academy…and our learning was transported to a whole new level!
The six 'Rocks' are the foundation of teaching and learning across both the core and wider curriculum at Grampian Primary Academy. It is through these six Learning Attitudes that we learn to overcome challenges by building our learning power.
Each of our 'Rocks' is represented by a character who helps us to remember that no matter what challenges we face, having the right attitude to learning is the key to success.
Meet the team...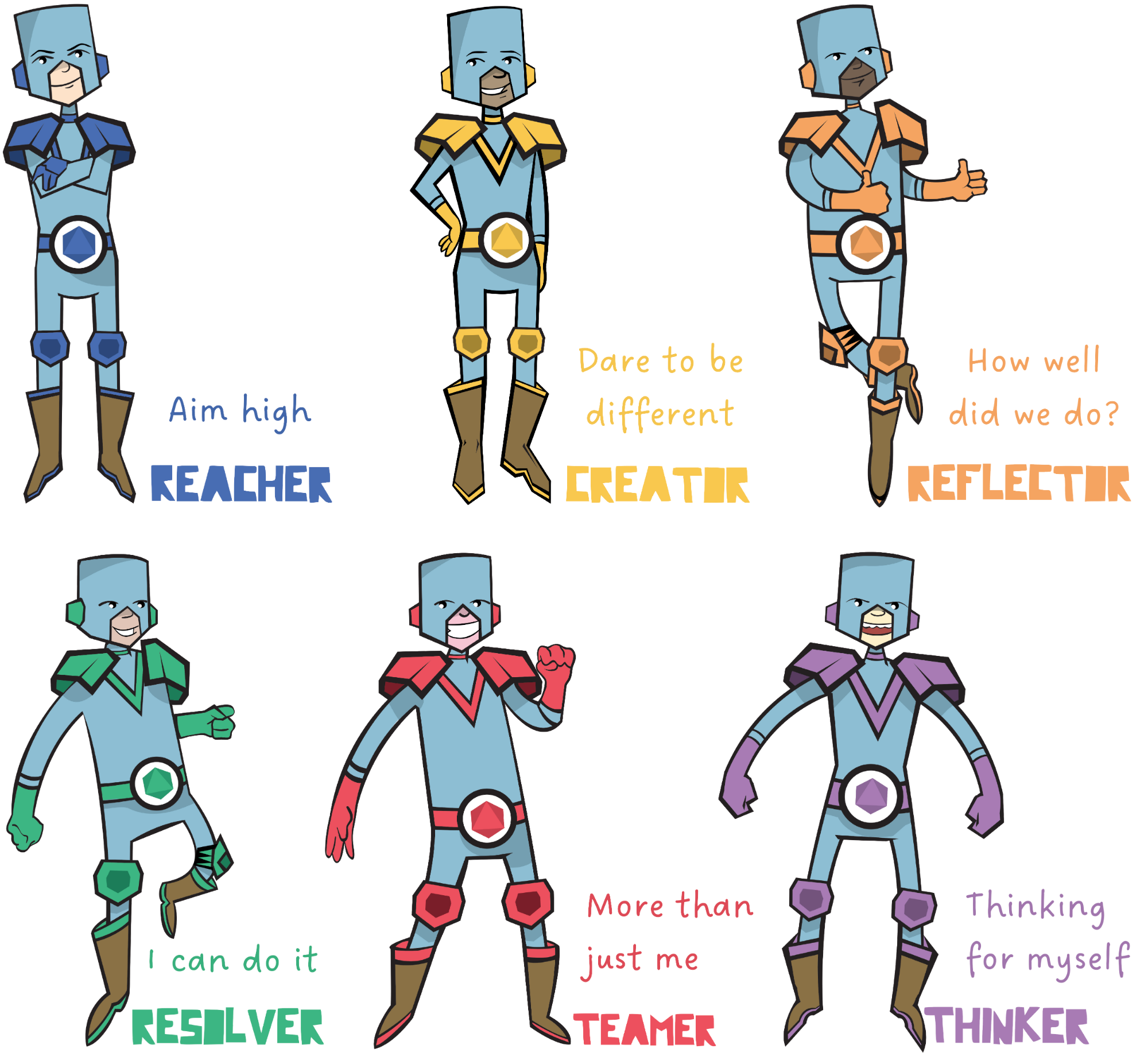 Rewards for 'Rock' collecting
Children who demonstrate these attitudes in their learning receive rewards to celebrate their achievement.
Across a week, children are able to collect 'Rocks' when they develop traits of the attitudes. As they accrue, they are rewarded with a bronze, silver or gold badge for four, five or six 'Rocks'.
It is wonderful to see the pride with which children display their badges on their uniforms!
In addition, children have the opportunity to join their class' League of Rocks at the end of each week. Children who have made an exemplary effort in developing a particular learning attitude can be nominated the Rock of the week for that learning attitude (e.g. 'Thinker of the Week') by staff or their peers.
The League of Rocks is celebrated by the whole school in our weekly assembly.